Specialist

placement services

As leaders in change management, project management and transformation recruitment, Allegra Consulting is focused in attracting and recruiting Australia's most experienced and dedicated professionals.

Our primary focus is the change and transformation sector; therefore, we have nurtured a large pool of specialists across the full spectrum of change management and project management deliverables.

Our clients and candidates tell us that it is our boutique approach to service, our deep understanding of their needs and our ability to provide the right individual for the job that sets us apart. This proven track record of delivery and retention has allowed us to become firmly established as a preferred specialist placement partner to many high profile organisations.
Our focus is on attracting, recruiting and nurturing the best change and project professionals, who are the right fit for the role and the organisation. We go the extra mile.
- Seath Fraser, National Lead
How we can help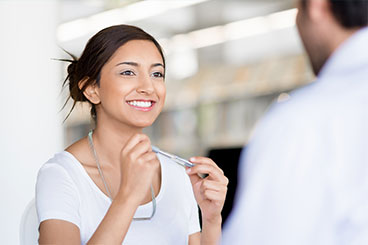 Job Hub
Ready for your next move? We represent a wide range of business & organisations seeking passionate, dynamic and experienced professionals to join their teams.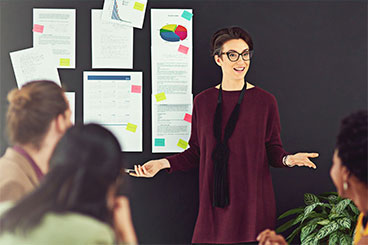 Change Professional Hub
Our hand-picked consultants specialise in all aspects of the project and change management cycle and are ideal for project-based work.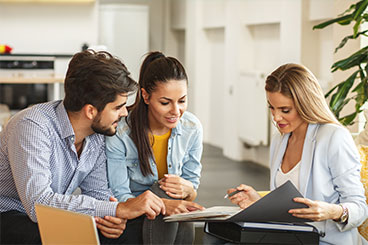 Client Hub
Making a business-critical hire starts here. We have experienced professionals specialising across a range of change disciplines ready to join your team on a permanent basis.
Meet our experienced
recruitment team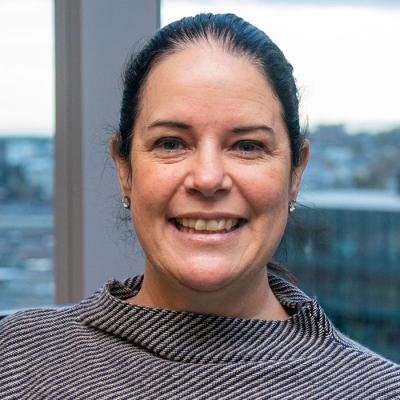 Practice Lead Change & Transformation
Seath leads our Change Management account management team. She is an experienced and highly successful Senior Recruitment Specialist with a passion for matching clients with skilled and experienced consultants to meet their individual and organisation goals.
Our boutique approach to client service, our understanding of their needs, and our ability to match the right individual for the job is what sets Allegra apart.
Candidate &
client testimonials
I've worked alongside a multitude of consultancies over the last decade… from the outset Allegra's approach was authentic, honest and straight to the point. (Allegra has a ) genuine understanding of the industry and what happens in the change management arena.
- Big Four Bank Client, Consulting services
I actually wanted to take this moment to thank you for these past two engagements and let you know how much I've enjoyed being part of the Allegra community. I've been represented by a few different agencies now and can confidently say your team are streets ahead in everything you do. There has always been someone ready to spring into action after a simple phone call. From contractor care, to networking events and personal growth, your outstanding reputation in the Melbourne Change Management community is rightly deserved.
- Adam Dale, CM Consultant
I've worked alongside a multitude of consultancies and agencies over the last decade…from the outset Allegra's approach was authentic, honest and straight to the point. (Allegra has a) genuine understanding of the industry and what happens in the change management arena.
- ANZ Employee, Change managment services
It's a real challenge finding a recruitment organisation that truly understands change management and transformation. The Allegra team has this skillset covered and are able to consistently source skilled candidates. I have worked with the Allegra team for more than eight years and they remain my number one preferred recruitment agency for exceptional change and transformation specialists
- Origin Energy, Recruitment services
Aligning the right capability and approach with business goals and the culture of the organisation is critical for successful change outcomes. Allegra has specialist understanding and knows how to make it a win-win outcome for the client and the consultant.
- Allegra candidate,
In 2022, I came across Allegra Consulting and I haven't stopped engaging with them. Over the past year I have been participating in Allegra's change workshops, breakfasts and webinars. The opportunity to continue to expand my knowledge has been greatly complimented by the incredible expertise that Caro and Tracey bring and share at these sessions. Additionally, I am truly grateful for the consulting relationship I have developed with Seath, Sonia and Gordon - all experts in their recruitment field - they always go that extra mile. Thank you, Allegra Consulting, for opening up your arms and welcoming me.
- Lisa Stock,
I've had the pleasure of working with Seath and Allegra over many years, as both a candidate and a client. Seath is a complete pro and we've developed a strong, honest and respectful relationship. She knows the change management market extremely well, and as a candidate, I always know that she'll work tirelessly to find roles that suit my skills and experience. When I'm looking for a role, she's the first person I call. The same applies when I've been looking for people to join my team. Seath ensures she thoroughly understands the skills and capabilities I need, and she always presents me with quality candidates who match my requirements. I highly recommend Seath and Allegra.
- Nicola Duggan,
Client case studies

Project
Integration of colleges, cultural change programs and digital projects.
Specialists placed
- Change managers
- Change and adoption consultants
- Program change lead
- Change management capability consultants
Outcomes
The experienced practitioners placed at RMIT were not only instrumental in delivering project outcomes, but succeeded in building a permanent uplift in change capability across the organisation.

Project
A range of high profile change and transformation projects including Next Gen, Net Promoter Score and Customer Experience implementation, wealth management projects, compliance projects, new payments platform, integration programs.
Specialists placed
- Change managers
- Communications managers
- Senior change consultants
- Training managers
- Change analysts
Specialist placements

in the following
Change management services

Head of / Director of Change
Change Manager (various levels)
Change Analyst (various levels)
Change Specialist
Change Consultant
Communications Manager
Communications Specialist

Project management services

Program Manager
Portfolio Manager
Project Manager
Project Planner / Officer
Business Analyst (various levels)
Master Scheduler
PMO Manager
Process Analyst

Capability services

Capability Lead
Learning Manager
Learning Consultant
Training Specialist
Digital Specialist
Instructional Designer
Agile Coach
Scrum Master

Human resources services

HR Director
People & Culture Manager
Employee Engagement Manager
HR Manager
HR Administrator & Support

Transformation services

Transformation Director
Transformation Manager

Business analysis services

Business analyst
Junior business analyst
Call 1300 444 425 to speak to our team about how we can help your organisation's recruitment goals or your next career move.