Specialist agile change methodology consultants ready to
partner with your organisation
Historically, agile change was used for Agile Software Development & Delivery coupled with an opportunity for growth. With the ever-changing market, digitisation of the world and evolving customer demands organisations are realising the need for new ways of working, and more often a shift to an agile way of working. To be truly successful, the creation of an Agile or Adaptive organisation must be done at a cultural level.
At Allegra Consulting we are experienced in the many facets of Agile methodology. We can partner with you to deliver better and more adaptive ways of doing things across all levels of your organisation.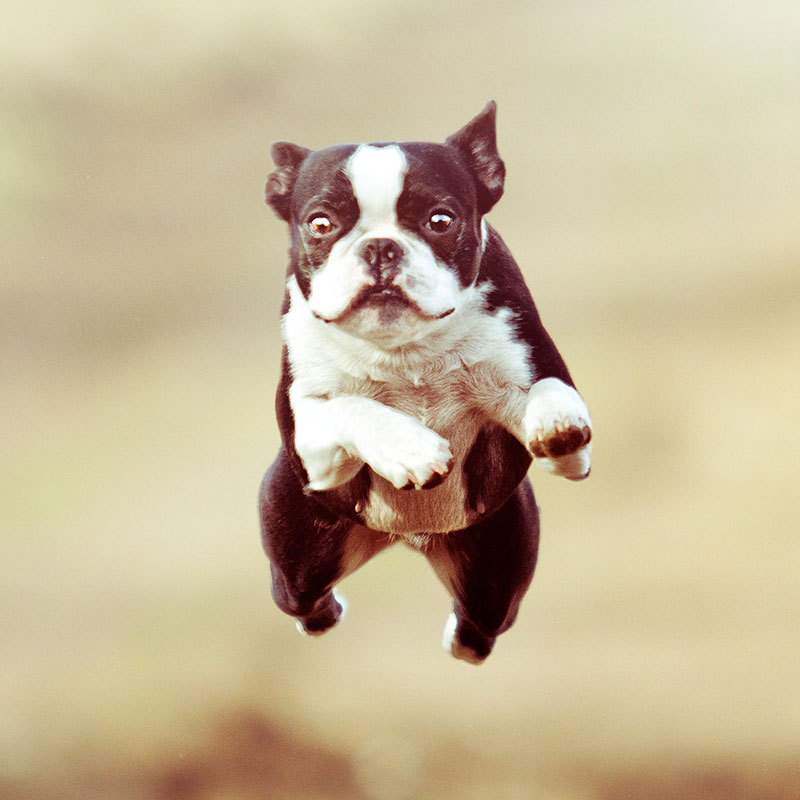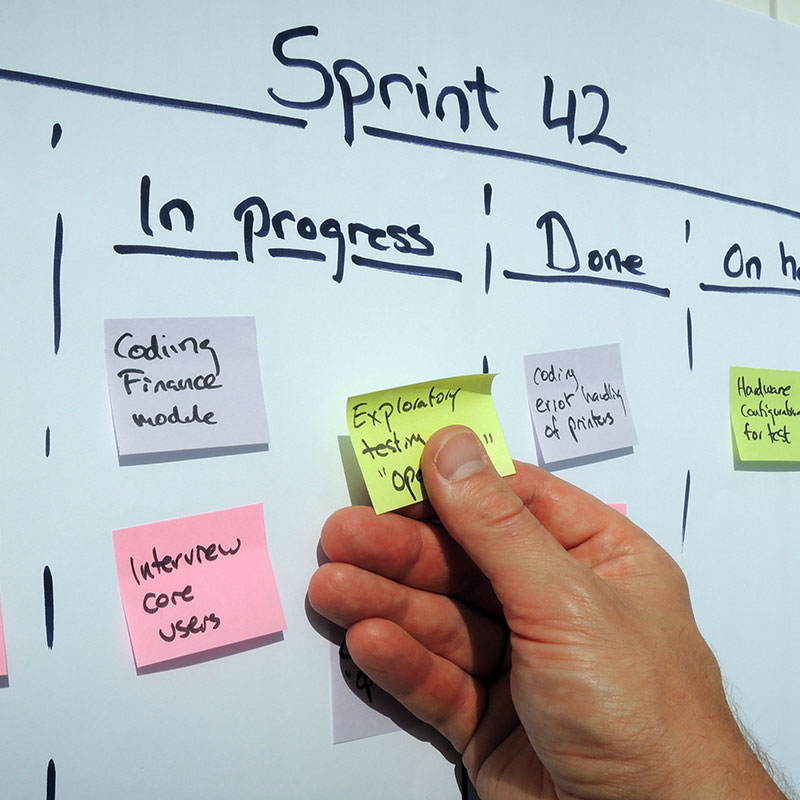 Creating an
'Agile-Able'

organisation

Allegra Consulting has successfully supported several organisations in the move to agile ways of working. At Allegra we believe that organisations going through this type of change need to look at creating an agile organisation. To make this move successfully, organisations also need to manage the mindset, skillset and behaviour changes required of teams and employees.

An agile or adaptive organisation is highly attuned to the internal and external environment and has the agility to pivot in a new direction in response to rapid changes and new opportunities. Its identity and people are well aligned with the organisation's purpose. It is fast, flexible, collaborative and entrusts more of its decision-making powers and associated resources to its people.
Creating an
'Agile-Able'

team

An agile or adaptive team (sometimes called a tribe, squad, swarm, unit, cluster) has clarity of purpose and is closely aligned with the organisation's values and priorities. Team members recognise that their external environment is volatile and as a result, they are extremely sensitive to their continually changing environment. They ably and willingly move vertically or horizontally to where they can have the most positive impact.

This employee is comfortable with ambiguity and is always looking for ways to collaborate with others. He/she offers up ideas, creates opportunities for others to shine and knows the value of innovating even if at times they get it wrong.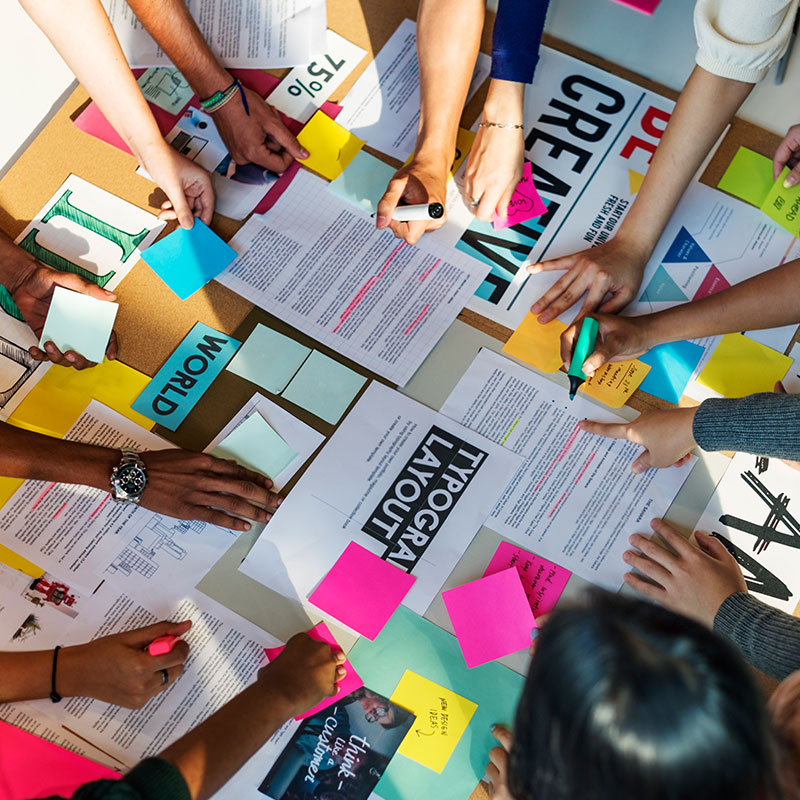 An agile or adaptive employee has an open, flexible mindset. We can help achieve this through our customisable leadership and team-building programs.
Some of the core elements of a
successful agile organisation

Defined purpose
A defined and activated purpose that isn't just on posters on the wall but in the hearts and minds of everyone who works there and interacts with the organisation.

Customer centricity
People in the organisation with a strong customer centricity and product development approach to the work they do.

Collaboration & co-creation
Enterprise-wide collaboration and co-creation to bring each person's unique perspective, skillsets and experiences to produce the best possible results.

A healthy culture
A healthy organisational culture which begins from the ground-up through development, team-building and leadership groups.

Self-organising teams
Teams made up of people from across different functional areas, adapting membership as needed and adopting different frameworks and practices depending on their focus.

People-centric leaders
Leadership roles consciously focused more on developing people and far less on telling employees what to work on.

Executive sponsorship
Strong Executive sponsorship, with a belief and an understanding of the need to adapt to our rapidly changing environment.

Flexible employees
Employees with open, flexible mindsets and who are comfortable with ambiguity
WHAT OUR CLIENTS HAVE TO SAY
Call 1300 444 225 for a consultation on how we can partner with your business or organisation
All consulting services
we provide