Change management consulting, recruitment & training
Allegra Consulting was founded in 2005 with Change and Transformation at our core. Our vision is to be the market-leading Change and Transformation consulting and recruitment business in Australia. We partner with clients to provide the frameworks, expertise and resources to deliver sustainable enterprise-wide cultural change and transformation.
We pride ourselves on the 'what we do' and the 'how we do it'. Embedding meaningful change requires empathy for the issues and dynamics at play - in other words, being able to relate to participants on a human level as well as designing solutions that help to shift the behaviour.
Our highly experienced team is comprised of agile, innovative thinkers. We have worked with an extensive list of clients in the private, public and not-for-profit sectors across Australia & NZ.

Why choose
Allegra?

Experienced team
With a workforce of professionals with deep industry experience, we can leverage a wealth of experience & draw on specialist resources with the unique experience required to make this implementation a success.

Leverage our insights
Allegra's experience in delivering complex solutions for private, public and not-for-profit sector clients has given us a unique insight into the key factors that make complex transformational solutions successful.

Integrated approach
Our approach to transformation is integrated, and we understand that change means a shift in how a business operates, including potential changes to policies, processes, platforms, ways of working & service delivery.

Sustainable solutions
We enable our clients to grow by ensuring your people benefit from our collaboration and insights. We will work with you to build capability through coaching and interaction, sustaining you in the future.

A true partnership
An authentic partnership approach drives our success, helping effectively deliver complex implementations with multiple layers of stakeholders, processes, infrastructure and people.

Proven results
Many of Australia's largest organisations turn to Allegra when it comes to supporting their change requirements. Why? Because we have a proven track record delivering results over long periods with our partners.
Industry-leading methodology
Our unique approach to
success
We believe that every challenge has a solution. The key to finding the solution is clearly understanding the challenge and having the right people to implement it, and that's where our approach sets us apart. We have the best people in the industry to help you.
Whether you want to transform your business, improve customer satisfaction, grow your market, increase revenue and profitability, reduce costs, or improve employee engagement, our collaborative approach will work for you.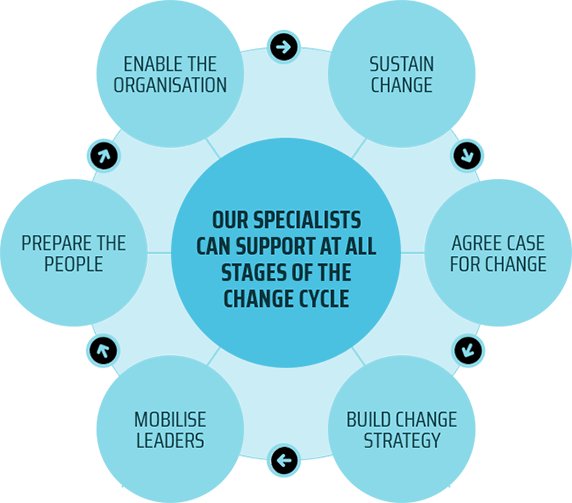 Call 1300 444 225 for a consultation on how we can partner with your business or organisation