Supporting

our local community and beyond

We positively contribute to our local community. We work with several charity organisations and provide free service support, including business strategy, leadership coaching, HR and other support as needed.
Sisterworks
SisterWorks is a not-for-profit that exists to help women migrants, asylum seekers and refugees become financially independent and happily settled in Australia.
The social enterprise currently supports 171 women from 55 countries, including 88 'Entrepreneurs' - who create and sell their wares from their Richmond 'Home' - with the remaining Sisters supporting this effort behind the scenes. Their entrepreneurs also teach their skills to others through workshops and share their incredible stories through guest speaking opportunities.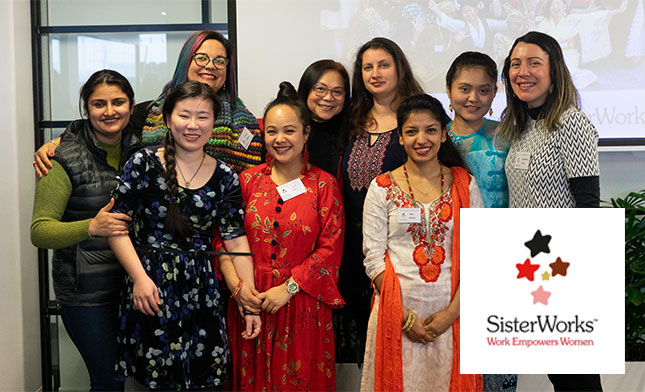 Allegra Consulting acknowledges and pays respect to the past, present and future Traditional Custodians and Elders of this nation and the continuation of cultural, spiritual and educational practices of Aboriginal and Torres Strait Islander peoples.

Animals Australia
Animals Australia are Australia's leading animal protection organisation. Their investigations and campaigns are recognised the world over. They unite millions of people who believe in a world where animals are free from cruelty.

Wildlife Victoria
Wildlife Victoria helps protect wildlife through rescue, education, and advocacy activities. They respond to community reports of distressed wildlife and facilitate the care needed. As a non-profit, we are proud to contribute to this important cause.
Community work & events gallery